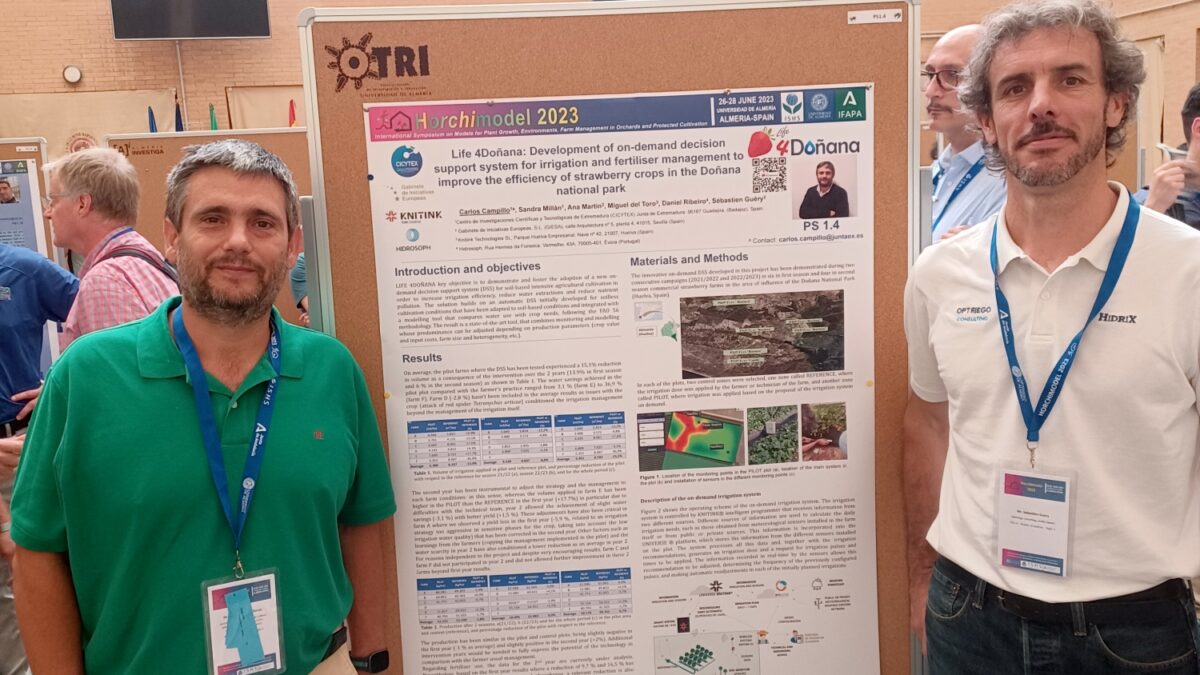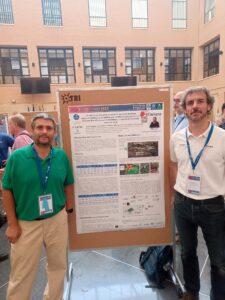 The LIFE4DOÑANA project participated in the international conference on Plant Growth Models, Environments, Agricultural Management in Orchards and Protected Crops – HorchiModel2023 held in Almería from June 26 to 28, 2023 and organized by the University of Almería with the International Horticultural Society ( ISHS).
This event is an opportunity to bring together specialists in fruit and vegetable production modeling systems for both outdoor and greenhouse crops, as well as present their research innovations, share ideas and knowledge and discuss the state of the art and future perspectives in this field. .
Within these objectives, technicians Carlos Campillo, responsible for the scientific transfer part of the project, and Sebastièn Guery, technical coordinator, presented the results achieved in the different pilot plots of the project during the two irrigation campaigns in which the project was developed. project. Participation was carried out through the presentation of a poster under the title 'Development of an on-demand decision support system in irrigation and fertilizer management to improve the efficiency of strawberry cultivation in the Doñana National Park'.
During these two days, in addition to presenting the results of the project to the attendees, there was time to establish different contacts with researchers and companies in the field of modeling and automatic irrigation and fertilization systems, with the intention of analyzing the possible synergies of the achievements achieved. in the LIFE4 Doñana project with other projects.