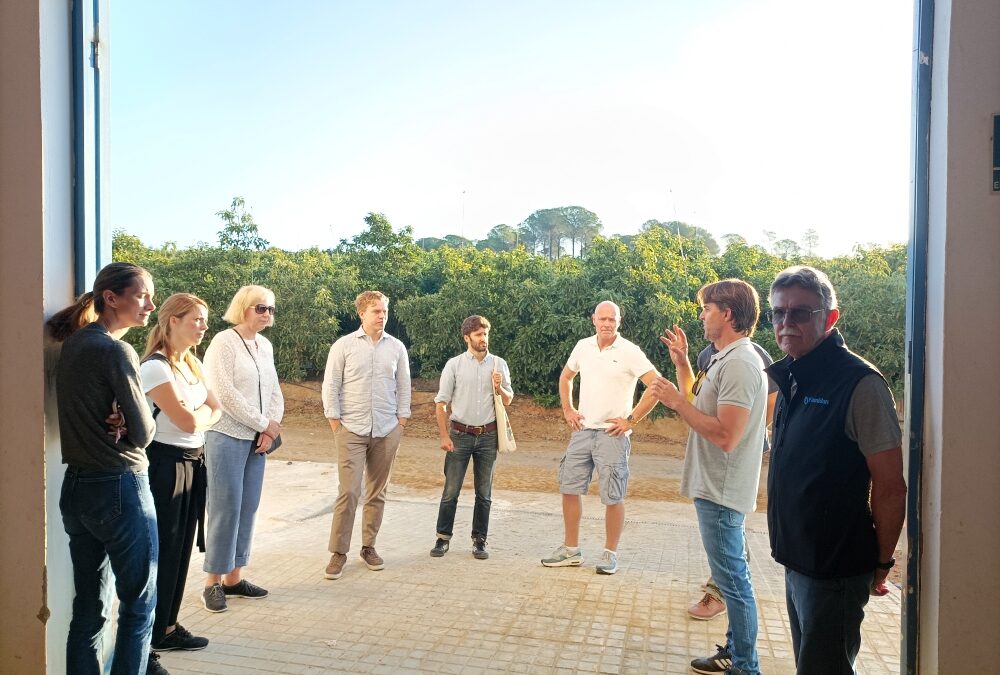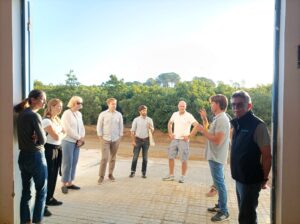 With the help of Innovation Norway, in the last week of September, a visit was organized by a Norwegian delegation interested in the solution resulting from the Life 4Doñana project.
The project technicians have been able to show the operation of the system and the current state of the crop on the California avocado farm, owned by Natural Crops, which is participating in the project during the 2022-2023 campaign.
During the visit they have verified the good condition of the crop and with an impressive load of fruit despite the current restrictions for the use of water that this farm is suffering. They have also been able to verify how, despite the very reduced endowment that the entire farm has at this time, the plot irrigated with this solution allows consumption to be reduced without significant differences being observed so far compared to the control.
The results are promising and in the coming months final results on water savings and production achieved will be obtained.