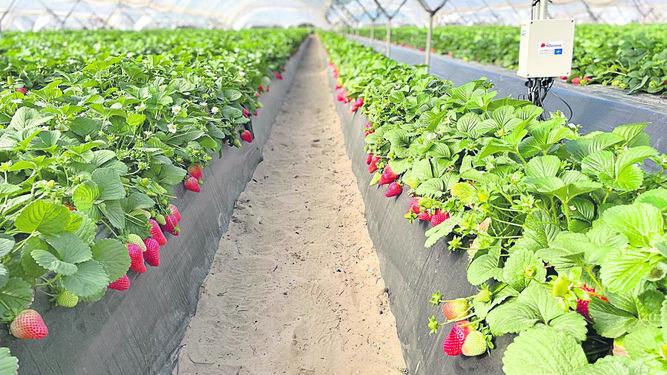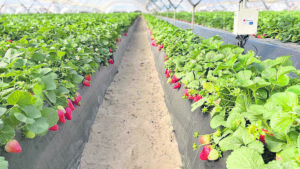 The 'LIFE 4Doñana' project has managed to reduce the water consumption of six strawberry farms located in the Doñana area by 15.1%, in a context of growing concern about water scarcity in Andalusia and with which it has achieved increase production by 0.7% on average.
The solution, called Hidrix, is an innovative on-demand irrigation system that works through data provided by sensors installed in the plots, as well as through predictive models of the crop's needs, to guarantee optimal management of the plantation. Irrigation is carried out completely automatically, based on agroclimatic parameters evaluated in real time.
This tool, which is now available to interested farmers, has been implemented during two red fruit crop campaigns and was presented on June 20 and 21 within the framework of the VIII International Red Fruit Congress, held in Huelva.
Productivity
The new tool increases the productivity of the water used in production. According to the tests, for each cubic meter of water the kilos of strawberries produced have increased by 21.2% on average. In this way, the farmer makes better use of the resources used.
This type of solution, where the management of water and fertilizers can be demonstrated, fits with the requirements established by the regulations in this matter, as well as with the certifications currently demanded by distribution.
According to the coordinator of 'LIFE 4Doñana', Sébastien Guéry, "Hidrix is ​​a practical example of digitalization and profitable agriculture compatible with environmental protection, since it only requires minimal supervision on the part of the farmer, but works as a plane with autopilot, facilitating and optimizing irrigation." "Although it is important to check the parameters and adjust them, then it works itself," he adds.